Whether you are buying or selling a home, condominium, townhouse, or land a good real estate company can ensure you have the best experience possible. Why use a real estate company when you can navigate the market yourself?

Real estate agents are professionals who buy and sell homes for a living. If you are a seller, a real estate agent can tell you what the market value of your home is, which will save you lots of time as a fairly priced home will sell more quickly than a home that is overpriced. An agent can also help you get the most money for your home. Many agents have staging experience or work with professional home stagers. What is staging? It is the process of getting your home into the best shape possible, at a cost-effective price. Stagers approach your home with an unbiased eye and will tell you what needs to be fixed and rearranged, so that your home is as appealing as possible to potential buyers. Listing your home with a real estate company means that your home will be advertised in the proper places, open houses will be organized, and a stream of serious buyers will be taken to look at your home.

Working with a real estate company also has its benefits if you are a buyer. Once you give the agent specifications regarding your needs and what you are looking for in a home, they will be able to quickly and easily lead you to possible choices. A good real estate agent can also help you with financing questions, moving issues, and can give you confidence when it comes to navigating the entire purchasing process.

Some real estate companies deal with real estate in general, while others have specialties such as condominiums, country homes or farms, or homes in a particular price range.
Residential Real Estate News
Nationwide Real Estate Companies
International Real Estate Companies
Local Real Estate Websites
For a directory of national real estate organizations as well as state real estate commissions and associations, visit LocalRealEstate.us.
For information about selected real estate firms in each state of the USA, visit Local-Real-Estate.com.
---
Copyright © Zeducorp.
All rights reserved.
For your convenience, certain links will open in new windows.

Residential Real Estate Guide
Related Images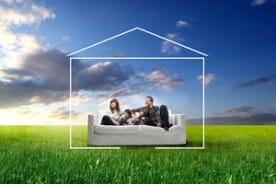 Home Concept Illustration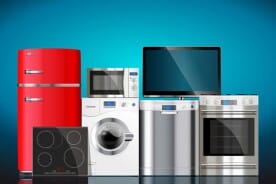 Electrical Home Appliances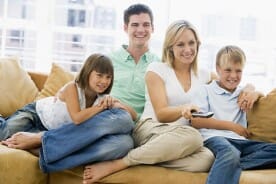 Family At Home