Real estate is a legal term that encompasses land along with anything permanently affixed to it, such as buildings. Commercial real estate may include office buildings, industrial property, medical centers, hotels, and retail establishments and is intended to be operated for profit, which may be in the form of capital gain or rental income. Capital gain is any profit that results from the appreciation of an asset from its purchase price. Realized capital gains occur when the property is sold and returns more money than the original purchase price. Unrealized capital gains occur when the property is known to have appreciated in value, but the gain is only potential because it has not yet been sold. Profit can also be gained through rental income, whereby a contract known as a lease is made for the temporary use of property and buildings owned by another person or company.

Commercial Real Estate in a Growing City (Animation)

In most societies, a significant portion of the wealth is in the form of real estate property. In advanced economies, individuals and small companies are most likely to use a mortgage to purchase land and buildings for commercial use. A mortgage is a bank loan for which the real property itself is collateral. Banks are often willing to make these loans because if the borrower does not make payments they can foreclose, which means they can seize back the property and sell it to regain their investment.
Commercial real estate has become a major area of business, and as such it has grown into several different fields. Appraisal services conduct professional evaluations of real property. Brokerages assist buyers and sellers in transactions. Real Estate Development firms improve land by adding or replacing buildings. Property management companies manage property for its owner(s). Real Estate Marketing services manage the sales side of the property business, and Relocation Services assist in relocating people or businesses to a different country. In the United States, the commercial real estate market generates approximately $450 billion in sales each year. Clearly, the business of commercial real estate is an ever-expanding investment market that is here to stay!
Commercial Real Estate News
Commercial Real Estate Firms
Real Estate Investment Trusts
---
Copyright 2004-2022 Zeducorp.
All rights reserved.
For your convenience, certain links will open in new windows.

Commercial Real Estate Guide
Related Images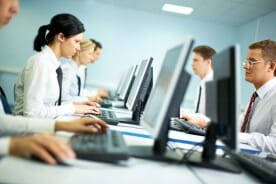 Office Workers Using Computers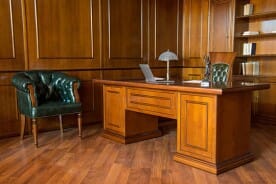 Office Furniture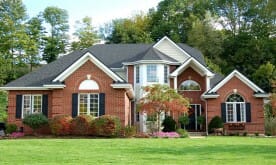 Luxury Real Estate - Brick House